I offer a range of services for businesses and homeowners in

NW Oregon & SW Washington

. I currently reside in Hood River, and work on projects from the coast to the high desert, and everywhere in-between. Feel free to reach out, using the contact panel at the bottom of this page, to start the conversation about your project.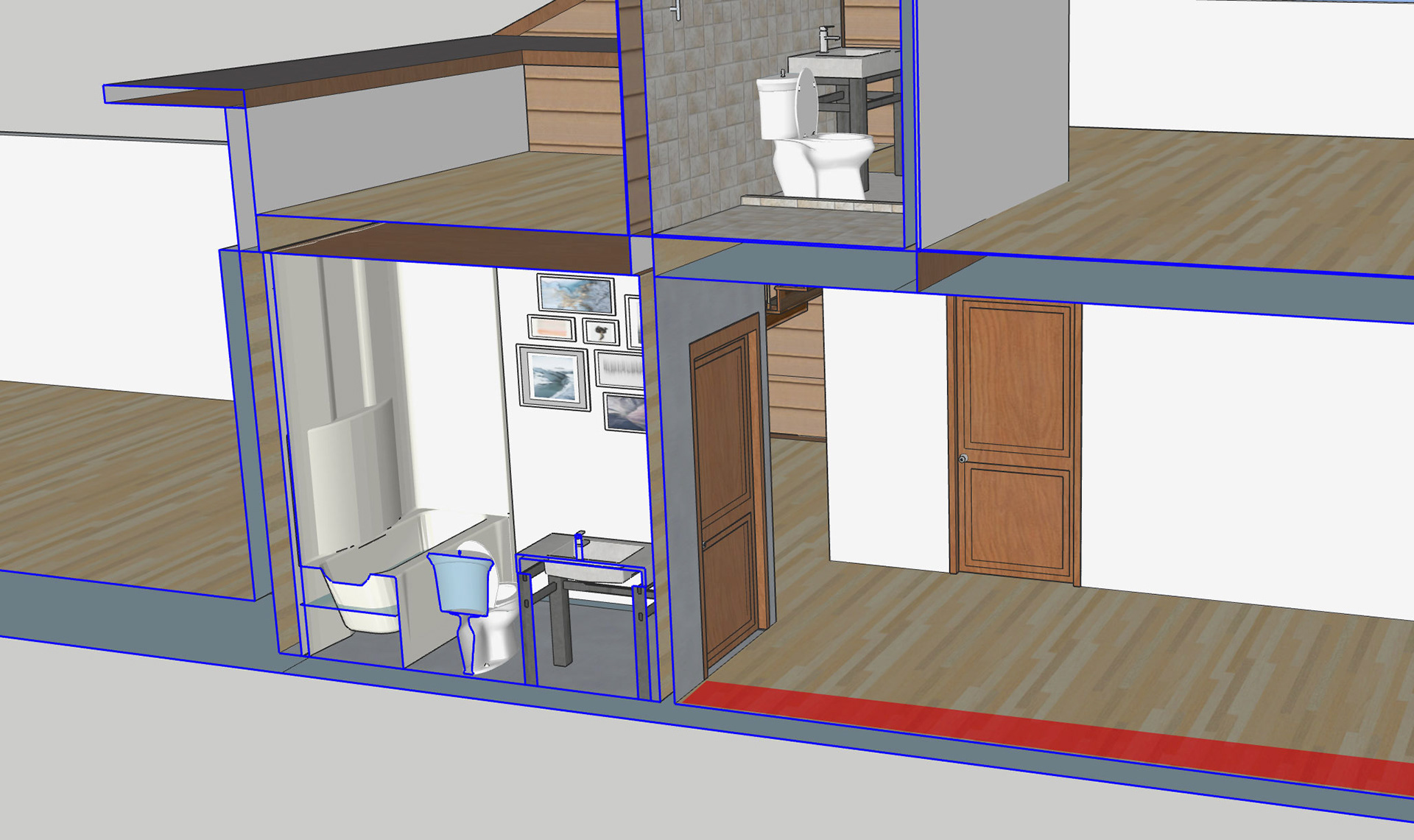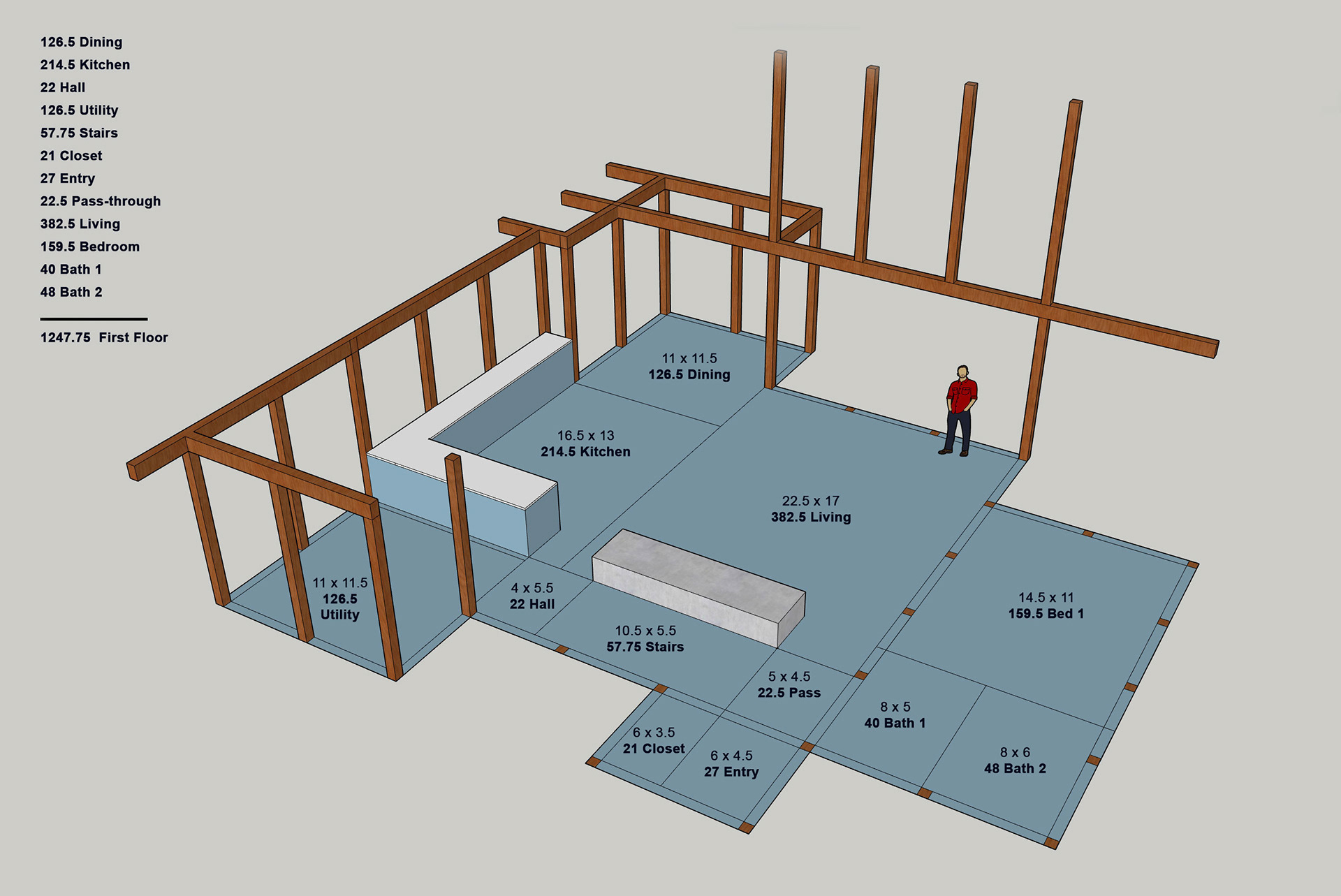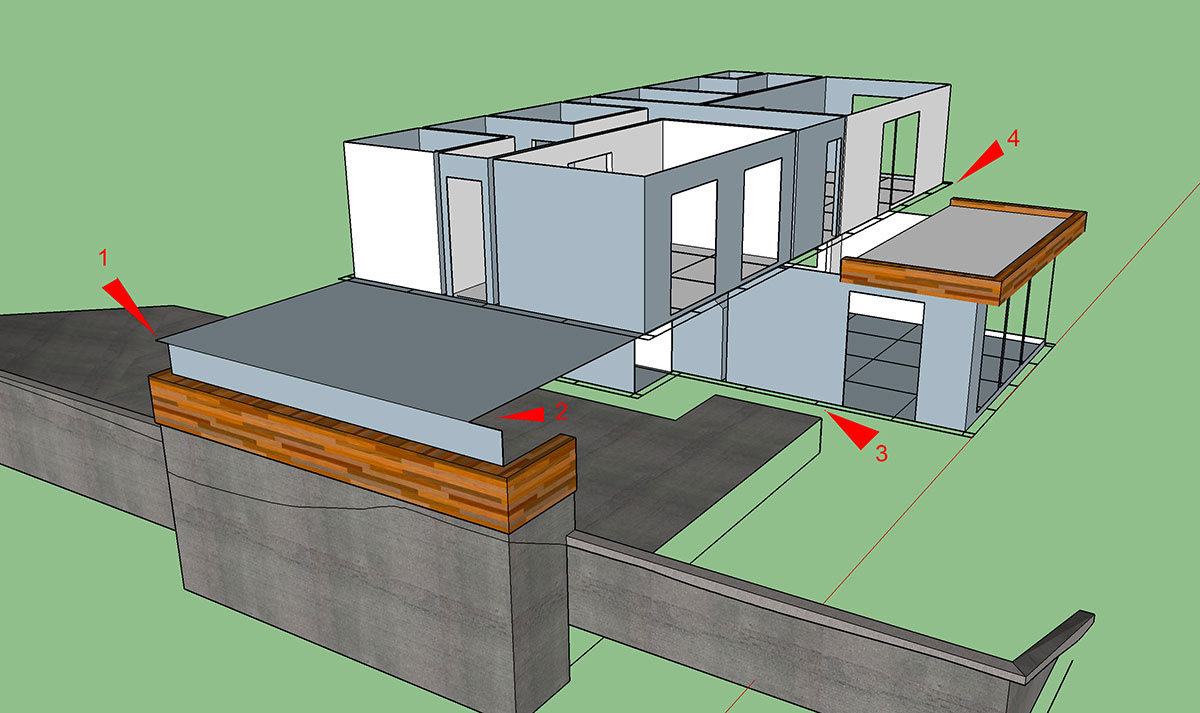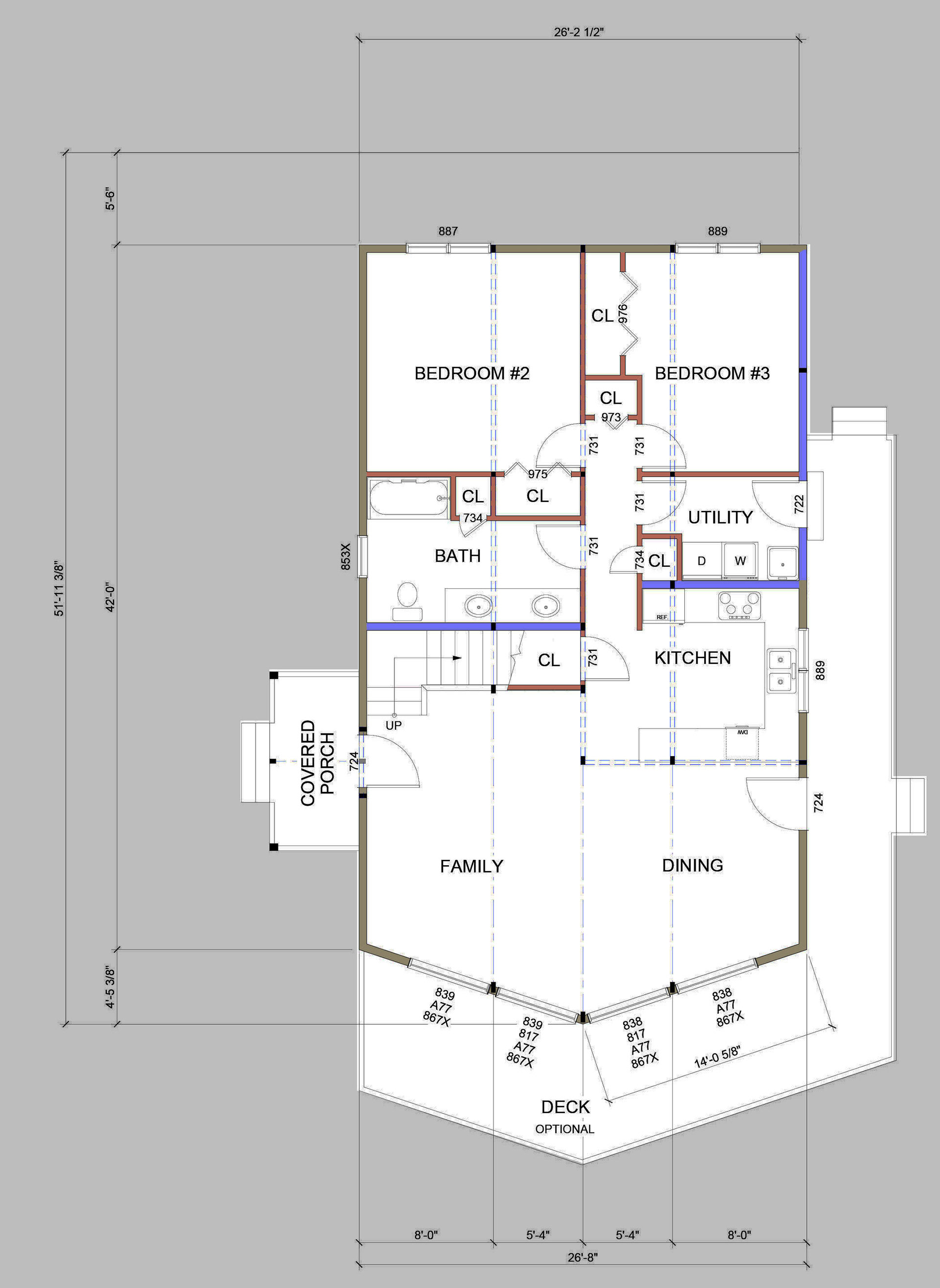 3D Modeling  -  
$3 / square foot
•     
Cost-effective when compared to having an Architect develop your ideas.
•     
Creates a well considered model, which an Architect can evolve, and translate to blueprints.
•     
Allows a structural Engineer to start examining shearwall strength, beam spans and point loads.
•     
Gets you a soft-bid on material costs to start calculating into your budget.
•     
Can be shared with a General Contractor to create a bid on labor and subcontractors.
•     
Preliminary Plans are incredibly helpful to share your vision when meeting with a loan officer.   
3D modeling is the most powerful tool for Design Development. To go from a napkin-sketch to photo realistic imagery in a matter of weeks is something that I am happy to offer for a variety of reasons. In my opinion, the greatest challenge of Homebuilding is to pull something out of your imagination and accurately bring it into reality. A CAD model is a the most cost-effective and efficient way to do this. To look at two dimensional floor plans and elevations is a good starting point, but also a puzzle, which the brain must stitch together, into a three dimensional volume. Allowing the software to do this for us is a huge advantage in streamlining the experience of Design Development.  
If you already

own land,

it's important that we analyze the site in terms of the slope, the path of the sun, the view, any neighbors, your lifestyle, where the utilities are located, height restrictions, setbacks, etc. 
If you

don't own land,

but you have an idea of the house you want to design, I am happy to help, but you should be aware that it's highly likely, that once you purchase property, the model may require another round of modifications to suit the placement. 
As I model, I will occasionally send out screen captures moving through the space in order to either clarify a design feature or simply to make sure that you're on the same page as the structure evolves. Often times I'll remove the roof so you can see inside, or run a section plane to temporarily eliminate a wall for viewing purposes. For most houses, this process calls for somewhere between

five to six

video reviews, which each run about

eight minutes

, on average. This is an exciting stage, where you start to see your vision take shape. From here, we can flatten the model into floorplans and elevations. The resulting set of Preliminary Plans are included with the $3 per square foot fee. To view a sample of Preliminary Plans click here.
Example video review  ( narration muted )
Renderings created from the model showcased above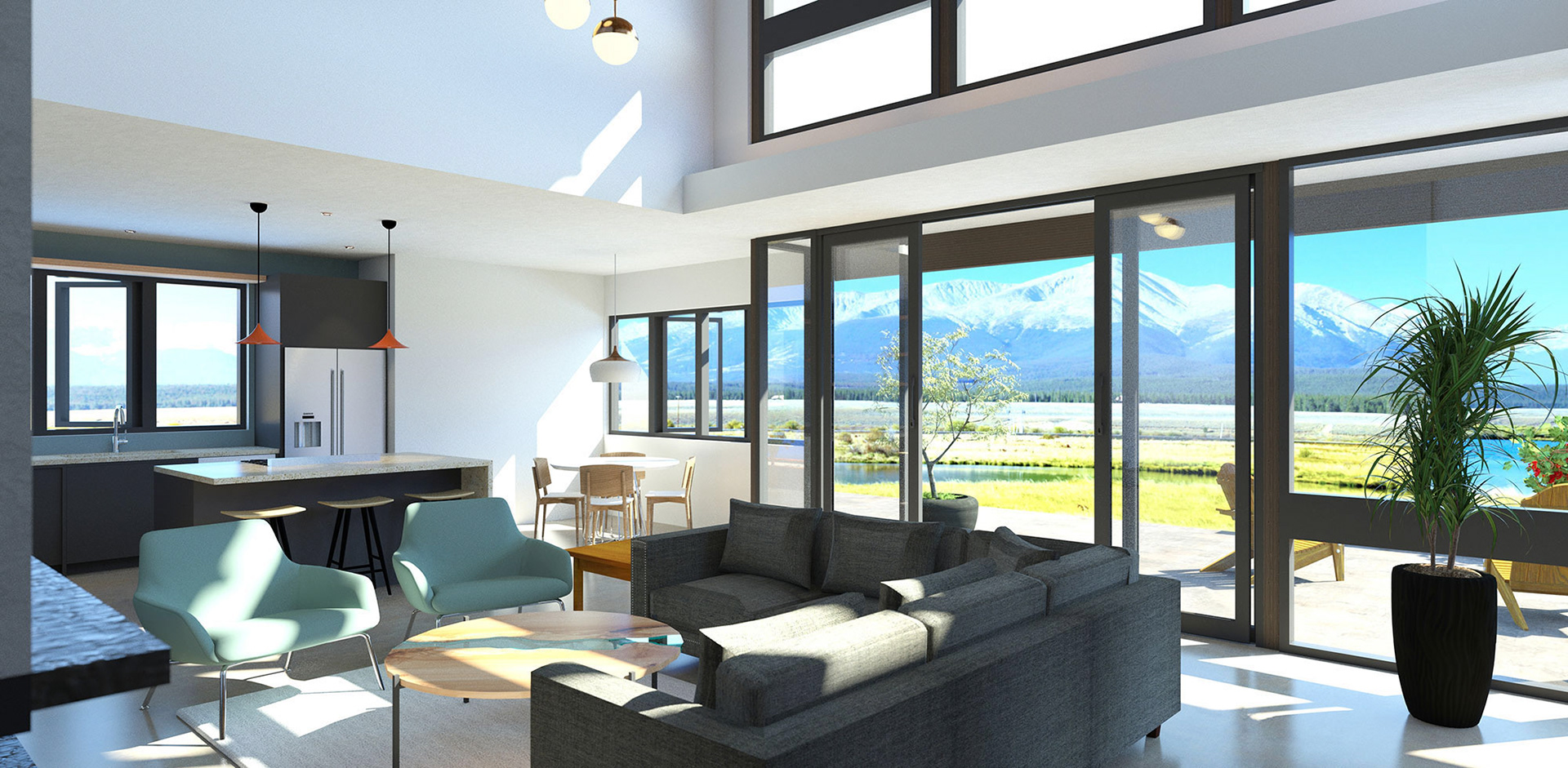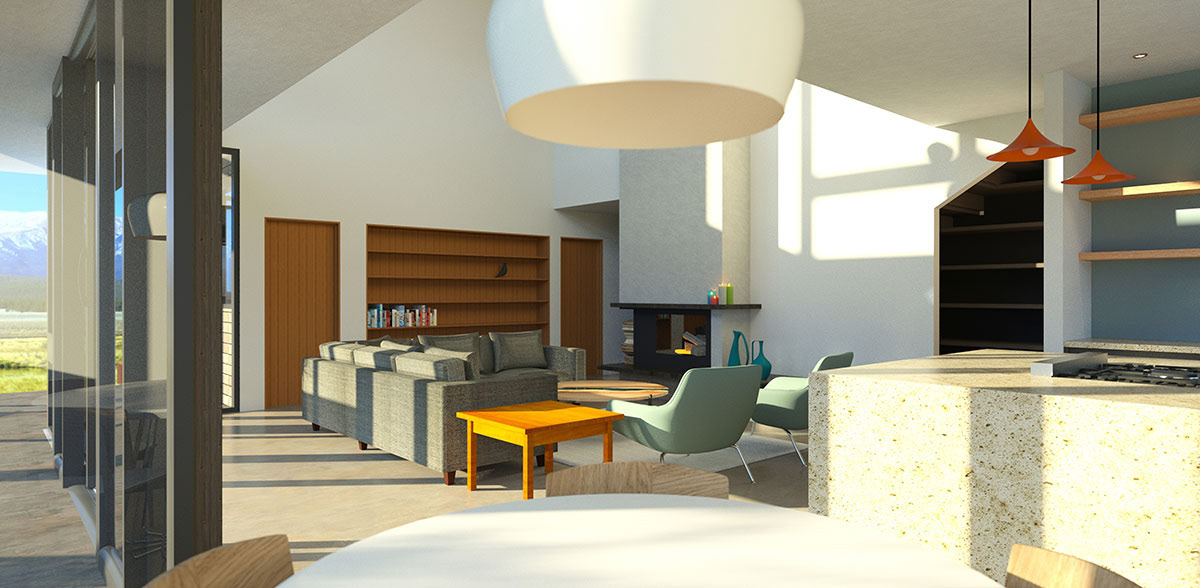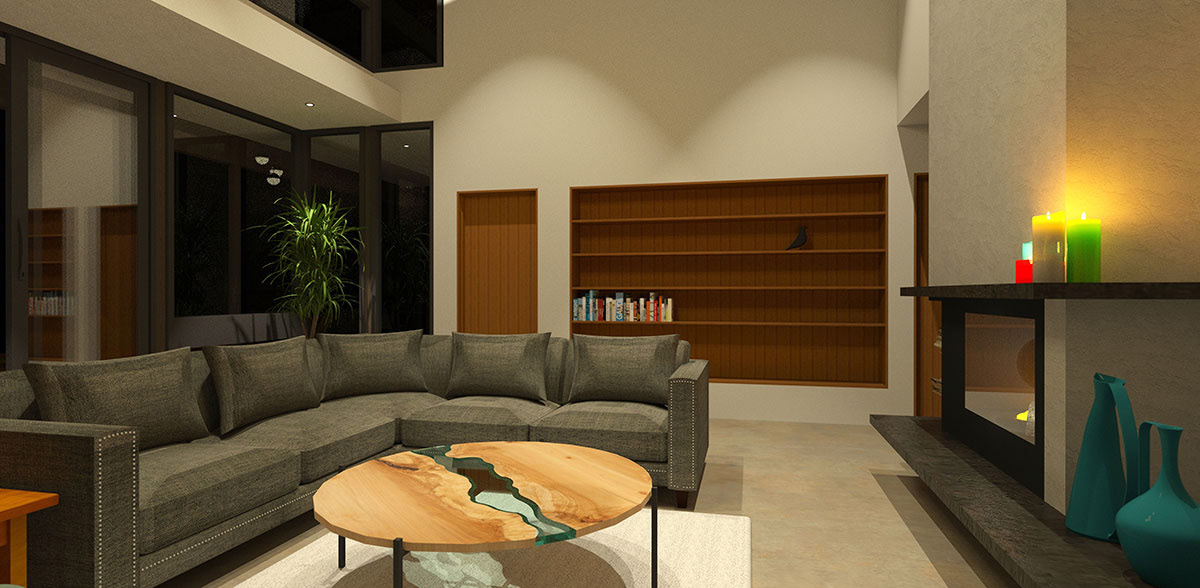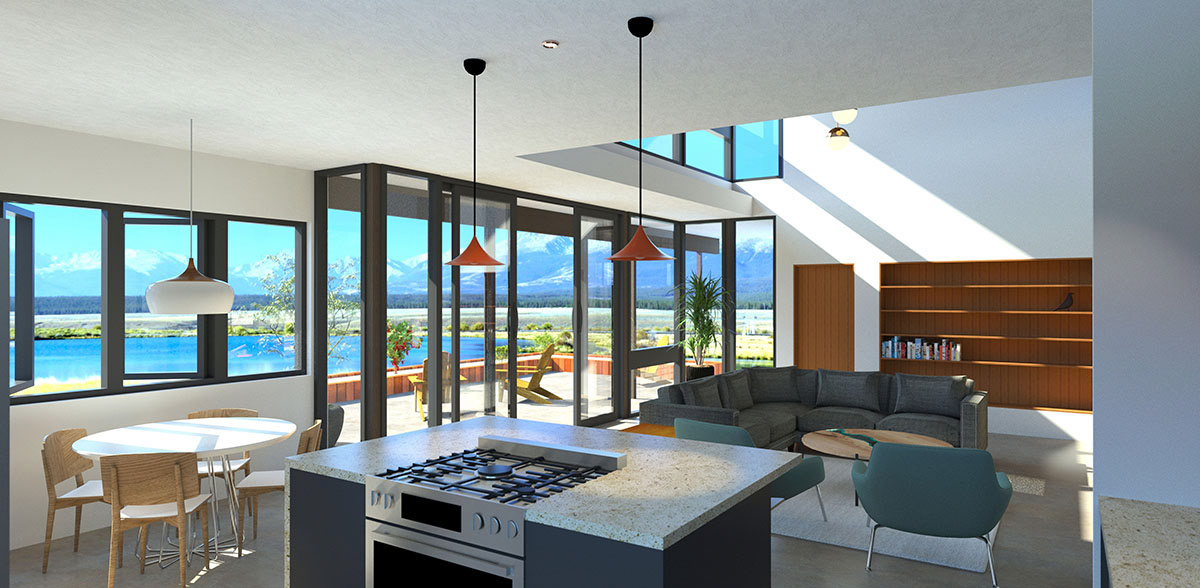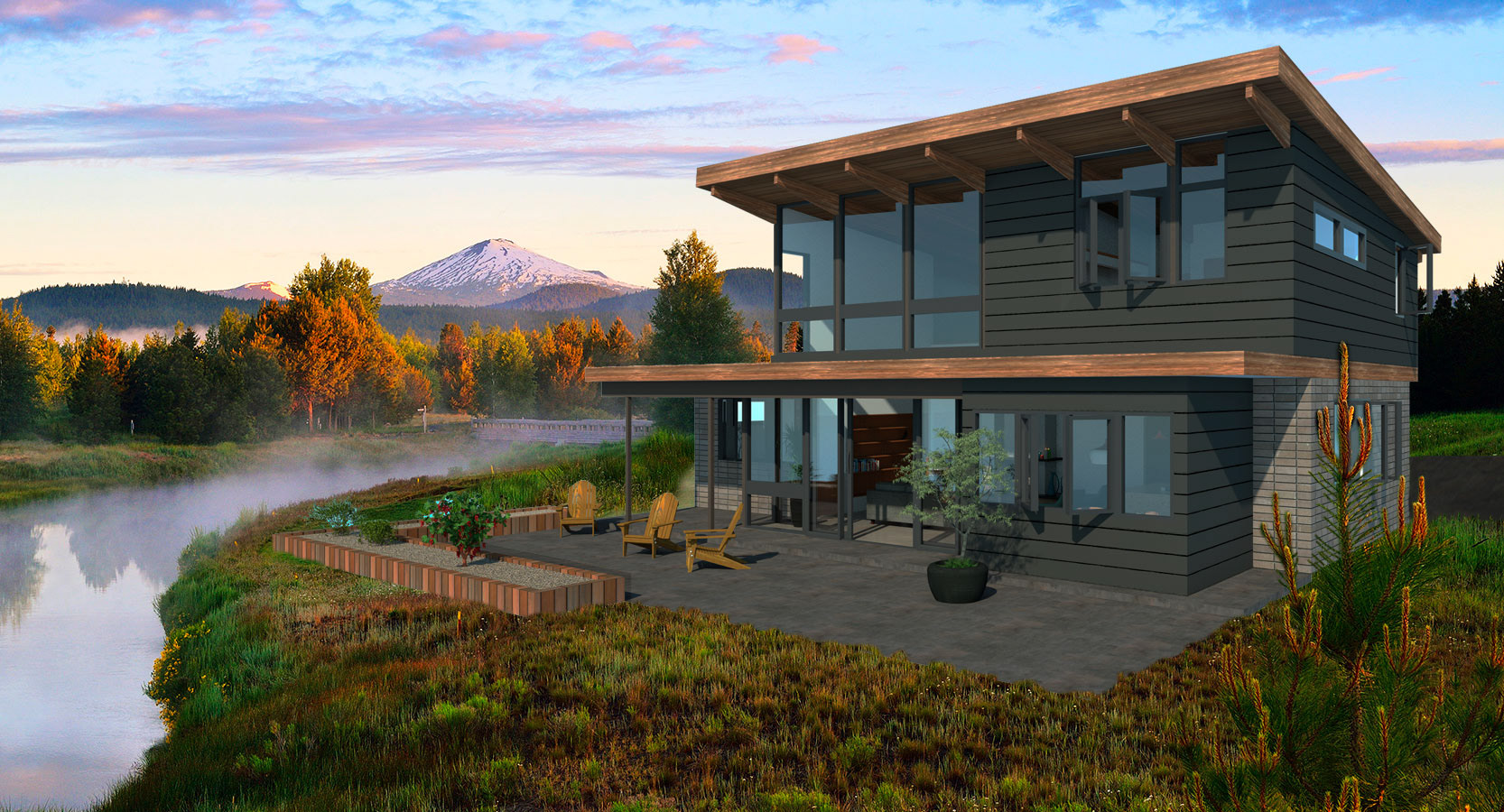 Pre-Construction Services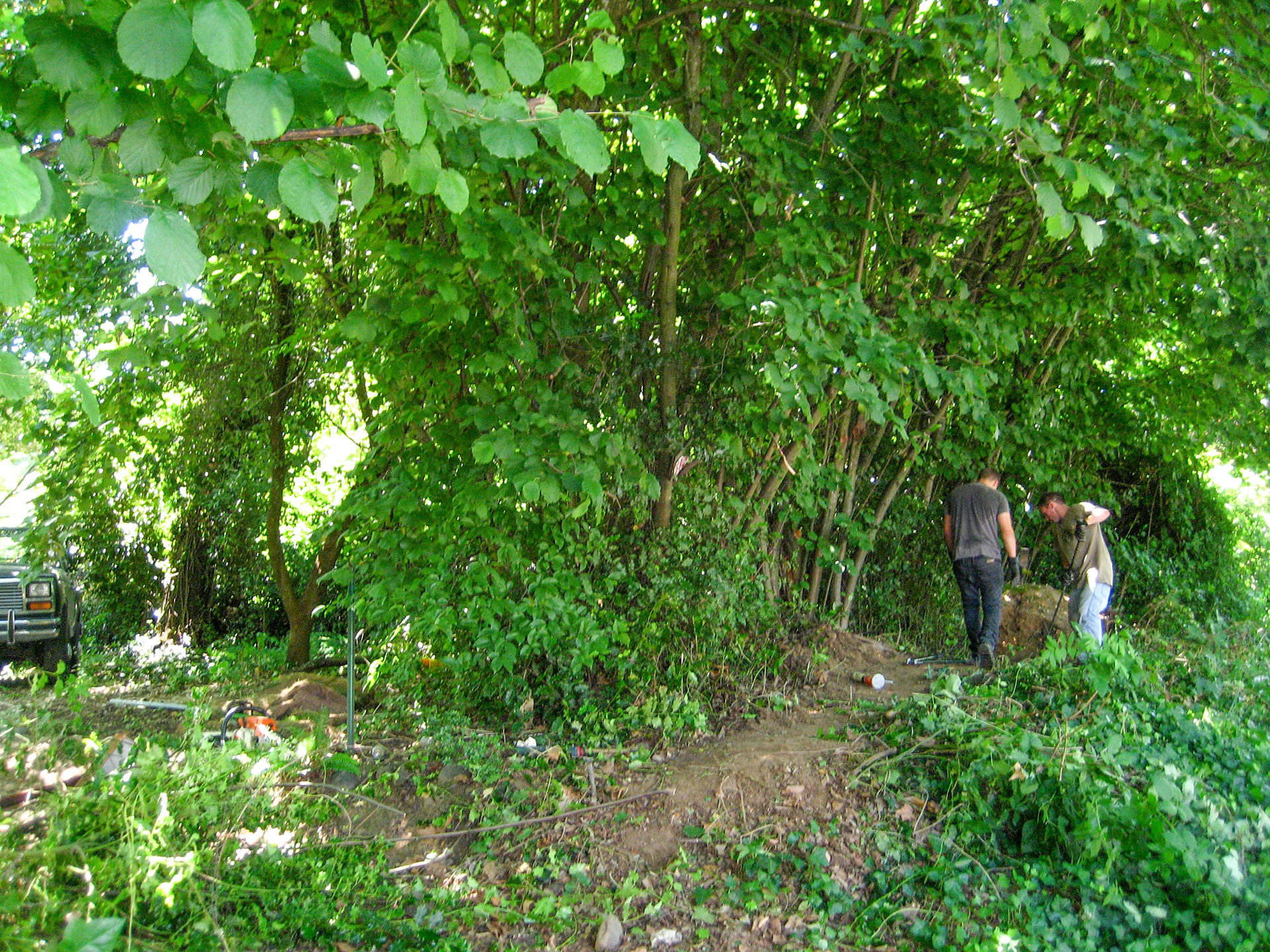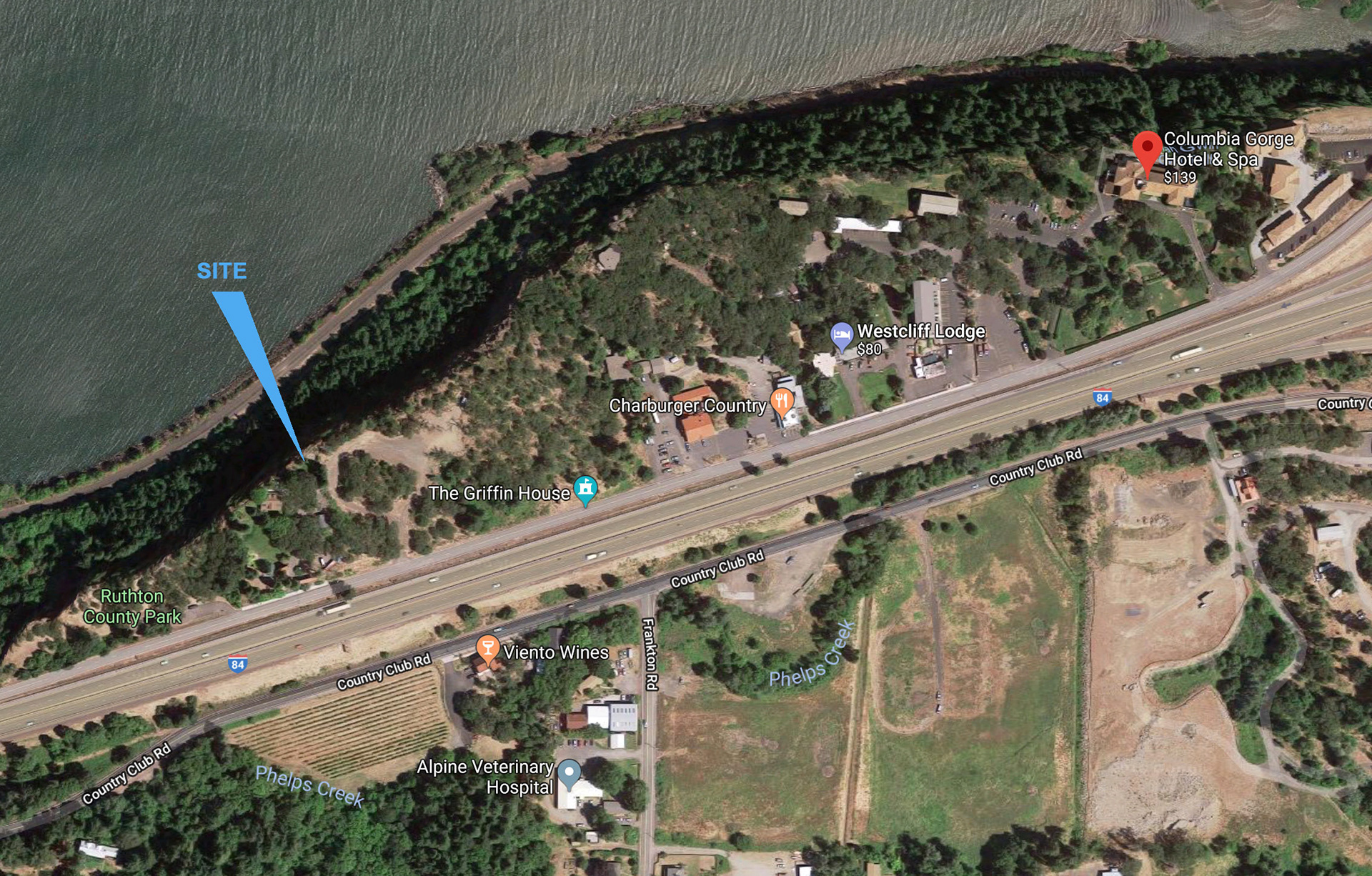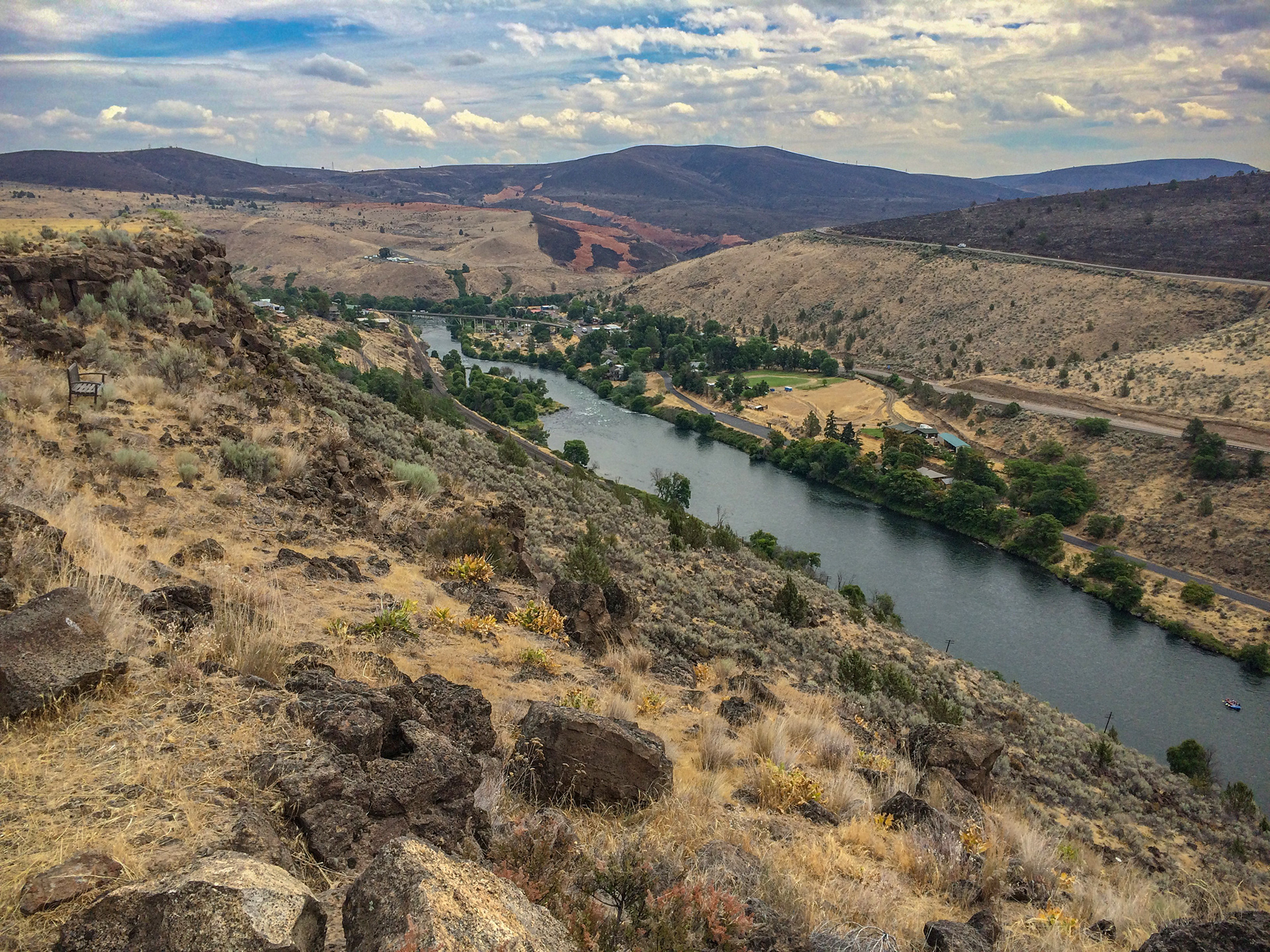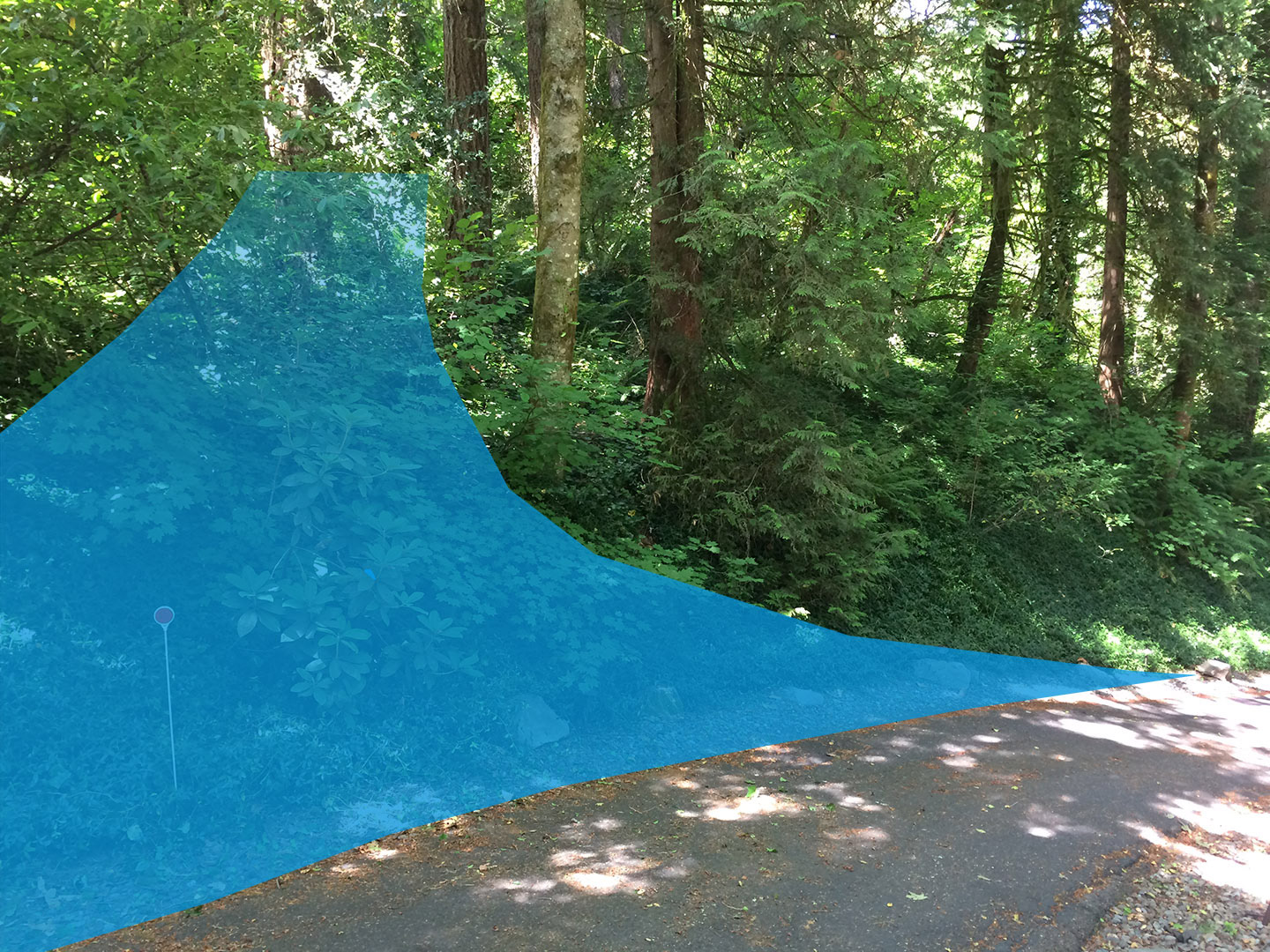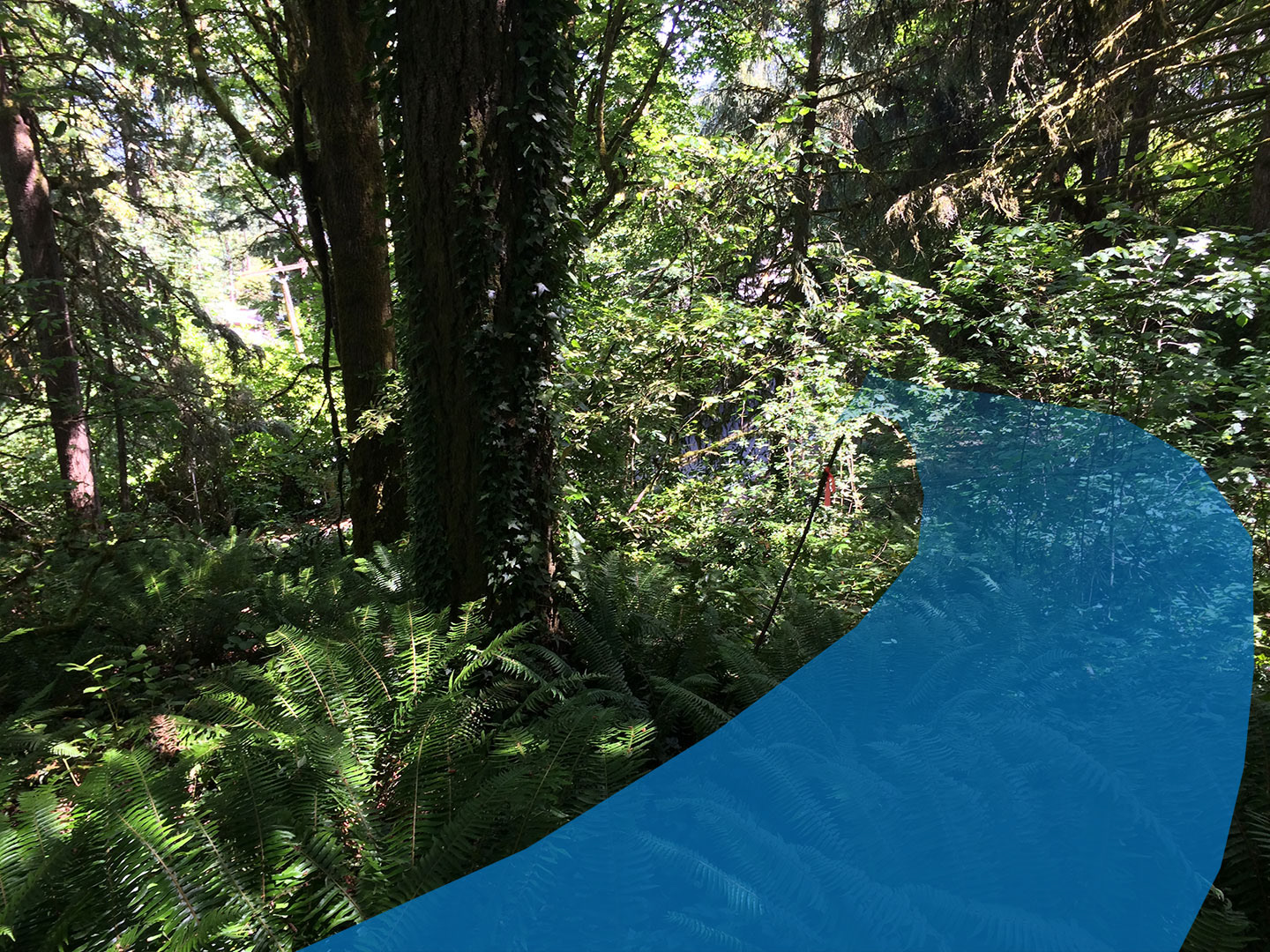 Due Diligence  -  

$100 / hour
Can you build the structure you want, on the lot that you're about to put an offer on? I will walk the site with you, take photos, measurements and meet with the listing agent. 
Feasibility Study  -  
$100 / hour
For this report, I take info gathered in the Due Diligence period to the government bureaus listed below (based on county). After gathering as much information as possible, I'll generate a report of all the known, site-specific challenges. The cost of these studies is typically between $500 - $1000, per lot. If you're in the City of Portland, you might look into the Thursday evening Residential Permit Night offered by the Bureau of Development Services, to voice questions and gather information, at no charge.
          •  Environmental Services
          •  Bureau of Transportation 
Site Plan  -  
$300 Fixed Fee
If you would prefer to speak with the Bureau of Development Services yourself, but need a site plan to get the conversation started, I'm happy to help. I will need is the address, or site GPS coordinates, and a description of your proposed structure, and an idea of its orientation on the property. A site plan can also be helpful for preliminary meetings with a General Contractor, Surveyor, GeoTechnical Engineer, HOA or just for you and your family to start envisioning the project.
Feel free to reach out with any questions: